Our Story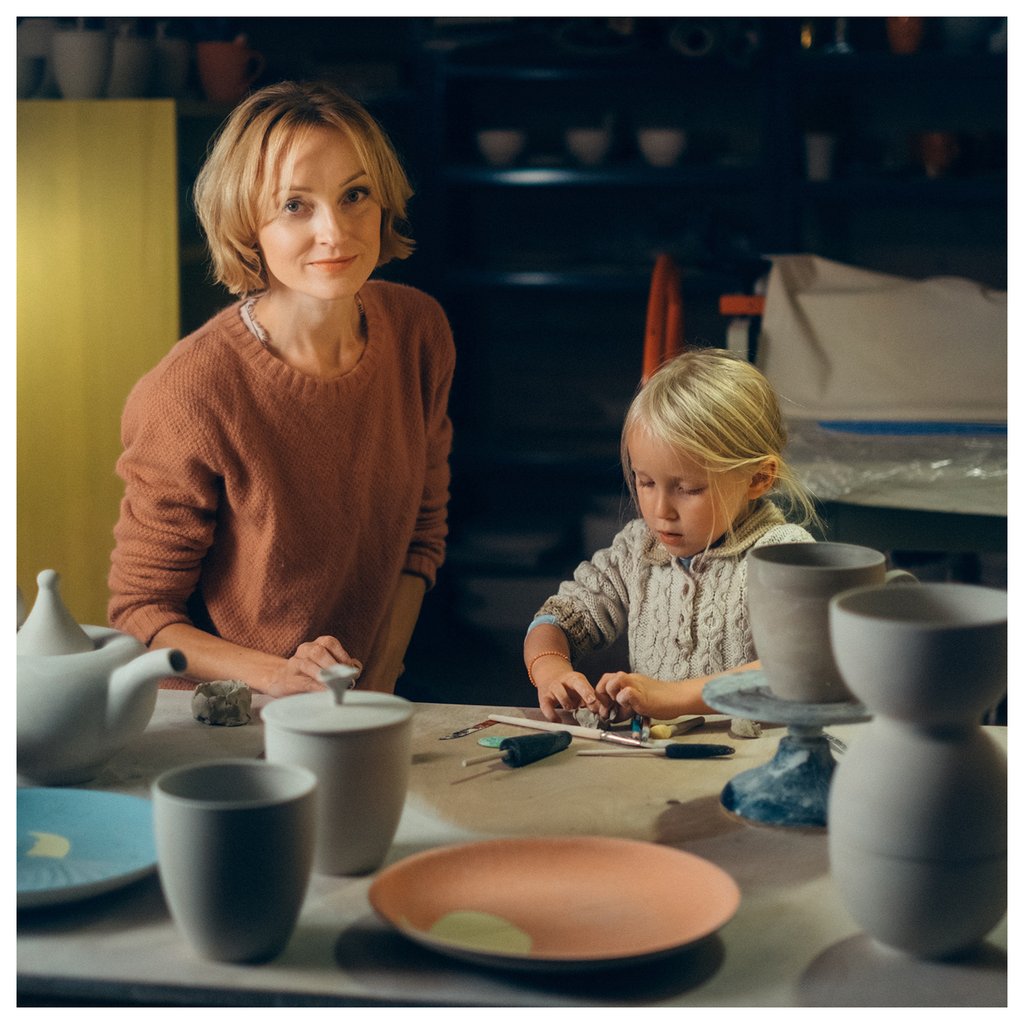 I have had my very own little ceramic studio since 2005 where I make all my pieces by hand by myself.
My parents and my grandparents are painters, so I grew up in a bohemian atmosphere and thought to myself, that our family needs someone who is not an artist and that is going to be me. But I started to miss the smell of paints and fresh canvas in my parents' studio and I felt the need to create something with my hands. So despite my effort to get a "real job" I ended up as a ceramist.
At one point I decided that I need to offer something alongside the art pieces. Something as elegant and luxurious as handcrafted pieces but more affordable and that could be used every day to make the ordinary moments extraordinary!
So side by side with my studio Arro Porcelain was born. We produce our tableware in different factories in Europe and I use my own creations and paintings from my parents and grandparents to decorate the dishes and create different series to suit different homes and different moods.
We all use plates, cups, mugs and bowls every day. We probably spend more time with our favourite mug than with someone we love! They are objects that accompany us every day throughout our lives and we pass them on to next generations, so these items should be especially well made.
We can't have it all, but we can choose the best!
Liisu Arro
Ceramist and founder of Arro Porcelain